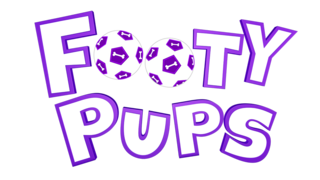 Stokenchurch Primary School were lucky enough to be chosen to star in an episode of Footy Pups. In July 2016 the whole filming crew arrived at our school and worked closely with a group of our pupils to produce an episode for the show. Our children had a fantastic time filming and we are very proud of how each and everyone of them represented our school with their polite and well behaved manners.
About Footy Pups and host Rachel Yankey
Rachel Yankey, one of England's most capped footballers, joins forces with the best-known voice in football, John Motson, and some energetic young helpers for Footy Pups. Rachel is not only a superstar footballer, but is an enthusiastic and natural host with the kids, who love to join in and play the games. John Motson is also on board to provide the fun voiceovers. Lets not forget the pups themselves, a loveable 5-a-side team guaranteed to get anyone engaged."
This innovative new CBeebies show delights parents and children as Rachel and five animated Footy Pups encourage a new generation of sports stars. Focusing on the nation's favourite game - football - Rachel will be putting the fun back into kids' football and celebrating a game that's all about passing, thinking, developing skills and playing as a team.
In each episode a group of children learn a new skill from Rachel, then follow the pups on an animated adventure where they put their newfound skill into practice, competing in an animal league against rival teams including the hippos of Potamus Hotspur, the cheetahs of Spottingham Forest and the piggies of Snouthampton FC.
Please keep your eyes peeled to see our episode of Footy Pups, the actual date of showing is still to be released so keep a look out.